IkaScope Wireless oscilloscope probe
Ultra portable, ultra ergonomic handheld oscilloscope.
Let's forget about cluttered oscilloscope interface, okay?
Say hello to a new way of doing quick, easy measurements,
with a software interface you'll love. Literally.
299€ excluding taxes


(359€ Including French VAT taxes)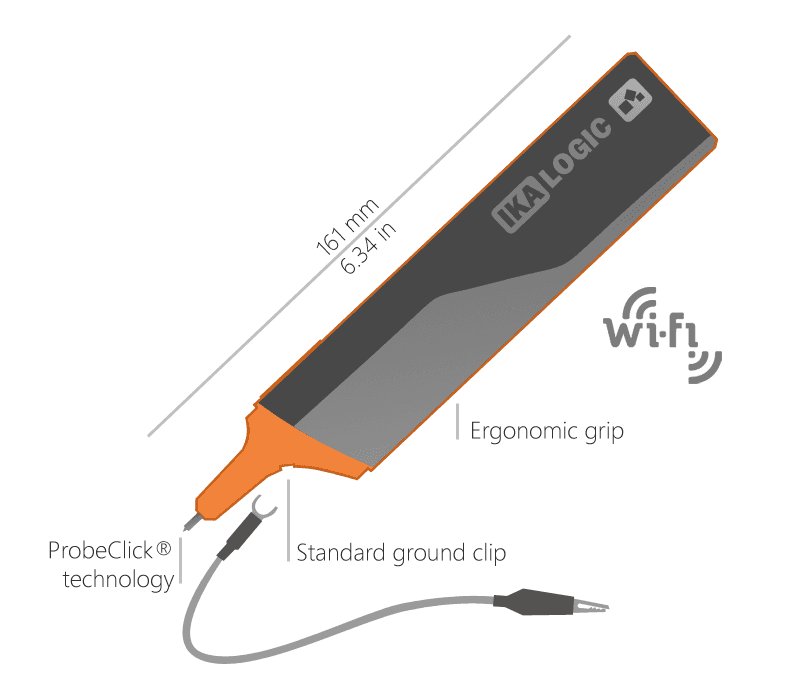 IkaScope is a wireless, portable oscilloscope probe.
It fits perfectly in your hand and works with a laptop, tablet or smartphone.
Thanks to ProbeClick®, IkaScope knows when to measure and when to hold.
Forget that old run/stop button!
From desktop to smartphone, we've got you covered. Download IkaScope App for your favorite platform
WiFi, simply.
IkaScope transfers measured signals over high speed wifi connection. It will remember your home and office access points and connect to them instantly.
No local network? No problems, IkaScope will create one on the go.
Robust & Reliable analog front end
Get your IkaScope handheld oscilloscope
You have 180 days to change your mind and return it!
299€ excluding taxes

(359€ Including French VAT taxes)
IkaScope handheld oscilloscope device, factory calibrated
Ground clip
Micro-USB recharging cable
It can't get any easier
Unlike classic oscilloscopes, IkaScope App is designed to be intuitive.
Like, 2018 intuitive.
Automatic History lets you recall any past measurement. Sharing your fantastic work is only a few clicks away.
Galvanic Isolation


A small detail that makes a big difference.
Even when USB charger is plugged, IkaScope is isolated from earth.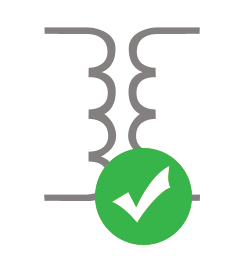 Safe measures for your equipment and for your IkaScope.
ProbeClick®
Simple yet effective solution to an old problem.
It'll detect when to start measure and when to hold measurements on screen. It'll also work hand in hand with Automatic History to make sure you never miss that rare event again!
What's the battery life?
And other frequently asked questions